Elements relative to arrivals and departures of players for the competition.
This guide also contains information about the shuttle service during the competition.

Before and after the competition
All players, officials and coaches with accreditation can book transport by :
- Downloading THIS FORM
- Completing it
- Sending it at team.services@lnaqbad.fr before July 2nd.
Transport will be provided from Bordeaux Airport or Bordeaux train station to the official tournament hotels.

If the departure time of your plane for the return trip is modified after July 2nd, please send us the modifications to the email address team.services@lnaqbad.fr with the subject "change of plane schedule".
Public transport
Public transportation is the most convenient way to reach the hotels and the gym. You can follow their progress in real time and see their times via the website (line 24) : www.infotbm.com
Or the application: TBM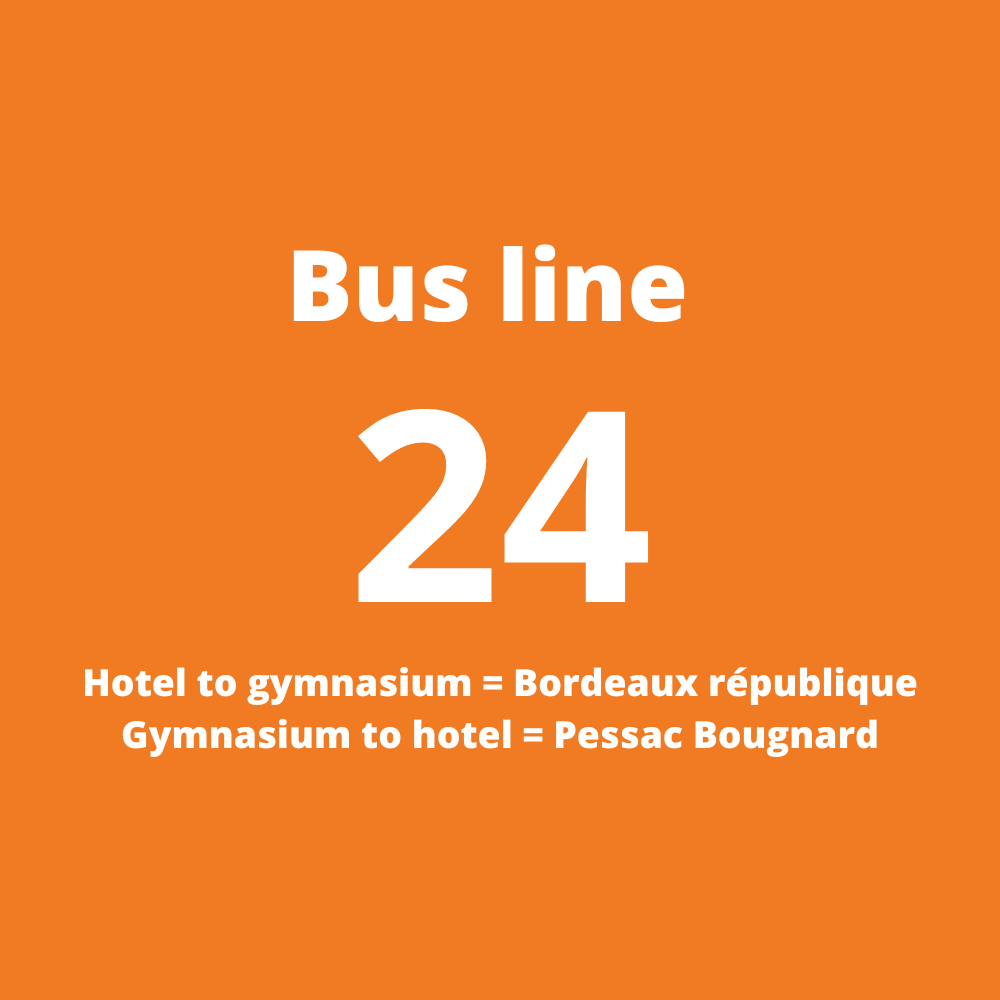 During the competition
If you want to move from your hotel to the gymnasium, you can take a shuttle :

The meeting places :

Main hall : in front of the players' entrance
Hotels : Entrance of the campanile hotel or holiday inn parking (the appointment time is 5min after the one of the campanile)

The times of the hotels are those at the meeting point of the hotel campanile, it is advisable to add 5min for the hotels Ibis, Holiday Inn and All suite (meeting point: parking Holiday Inn)